Commercial and Residential Electrical Services in Tacoma, WA
We Provide All Types of Electrician Services Including, Electrical Installation, Repair, and Maintenance
Tacoma is a city in Washington state, situated along the saltwater banks of Puget Sound, south of Seattle. It is best known for its glass art and, concurrently, the Museum of Glass, which exhibits works by the famed glass artist Dale Chihuly, among others.
Other famous landmarks include the Mount Rainier National Park, home to the titular mountain, an active volcano with meadows and glaciers. The Point Defiance Zoo & Aquarium, displaying over 300 species of wildlife of the Pacific Rim, is also a popular location in the city.
Of all the cities in Washington state, Tacoma is the third-largest, and according to the 2020 census, was home to over 219,000 people. As you may expect, Tacomans rely on electrical power and require electrician services from time to time.
Custom Electrical Services is one of the renowned companies in Tacoma, fulfilling our clients' commercial and residential electrical needs in Tacoma and surrounding areas.
Go ahead and contact us online or give us a call at (206) 558-0440 for any electrical work.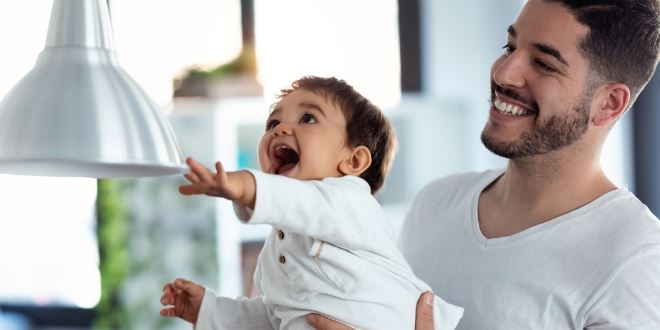 Electrical Panels

Faulty panels should be replaced by our team at Custom Electrical Services as soon as they show signs of trouble. Our dependable Seattle electrical panel replacement and installation is the best way to assure a safe and secure system.

Learn More

Electrical Diagnostics

Custom Electrical Services provides a comprehensive electrical troubleshooting and repair service for our loyal clients. Our team of licensed electricians is extremely knowledgeable and has the experience to fix any electrical problem.

Learn More

Electric Vehicle Charging

An electric vehicle charger allows residents to quickly charge their cars without paying extra. Before getting an installation, however, it is important to have a dedicated team of electricians come and assess your home.

Learn More

Generator Services

Custom Electrical Services specializes in home generator installation and backup power solutions. Based on budget and power requirements, our team of specialists will determine which home generator solution is best for your home and family.

Learn More

Commercial Services

When it comes to maintaining a commercial property, it is important not to forget about the electrical network. Our team at Custom Electrical Services is ready to help with any kind of electrical installation, replacement, or repair.

Learn More
Hire Custom Electrical Services for All Your Electrical Services
Custom Electrical Services is proud to offer excellent electrician services to our customers in Seattle, Bellevue, Kent, Everett, Renton, Federal Way, Kirkland, Redmond, Bothell, Puyallup, Auburn, and Tacoma. We are confident about what we do, and we stand behind every electric service we offer. Trust us to do the job right the first time, both speed and efficiency.
Residential & Commercial Services
We are dedicated to offering quality electrical services to your home fast. Some of our residential electrical services include:
Same-Day Solutions Available Get lasting results from our fast, affordable and effective team.
What Are the Benefits of Choosing Our Electrical Service for Your Home and Commercial Property?
Why choose us for your electrical needs in Tacoma? Here are the advantages you enjoy with us:
Outstanding Customer Service
To ensure that you are happy with our services, we will deliver exactly what you need. Every member of our team is ever ready to lend a keen ear to what you say since this ensures that we provide you with high-quality work. So, be sure to provide all specifications regarding your project whenever we come to work on your site.
Not to forget, we have employed an effective and professional team to ensure work does not last longer than it needs to and professionalism is maintained all through. If you need to go the extra mile to meet your requirements, count on us to do a fantastic job. Join our list of satisfied customers.
Affordable Prices & Discounts
Our rates are competitive and meant to ensure that you get value for every dollar spent on our commercial and residential electrical services. We have offers for seniors to help them improve the quality of their life and safety and as discounts for the disabled to ensure their ease of movement and accessibility.
We also offer discounts to key figures in our society like military personnel and first responders.
Licensed Electricians
We have a team of licensed and experienced professionals ready to do your installation or electrical repairs. We only work with such caliber of electricians to ensure your safety and that of any other person within your home or commercial property.
Speaking of electrical safety, our company has a zero-tolerance policy on exposing our clients to harmful substances such as toxic lead dust during the entire process.
That is why we employ licensed experts known to promote lead-safe practices at work to handle your electrical system. We are an EPA-certified service that firmly develops a meaningful, beneficial, and long-lasting partnership with you.
Swift Service
We have been providing Tacoma residents with fast electrical services for years. If you have an emergency, count on us to come to your rescue in no time. We understand the sensitivity of electrical issues, and that is why we will quickly respond to your call and spring into action. You have a partner you can rely on in the dark with us.
"They were genuine and wanted to help us. You have saved this family from a heat wave!"

- J. S.

"I am glad I called these guys. Needed a transfer switch installed so we can use a generator to power the house in an outage. Daniel came out and did an absolutely fantastic job, I couldn't be happier."

- L. K.

"They were quick to respond to my original request, were able to quote the work from photos that I took, and were clear with their costs. Communication leading up to installation were great, including morning-of phone call to let me know they were on the wa"

- John W.
How Can Our Electrical Services Help You?
Custom Electrical Services offers top-notch home and commercial electrical services. Take a look at how these services help you:
They help you diagnose electrical issues in your property so you can plan how to handle them.
Our services allow you to maintain your electrical devices, including your electrical panel well.
Our services help you plan your electrical system to use them effectively.
We help you install your electrical appliances and structures.
We help you test whether your electrical installations are working or not.
By fixing and maintaining your electrical installations, we help extend the life of your equipment.
We help you automate your home or commercial space.
Looking for the Best Electricians in Tacoma?
Electrical issues are common, but that does not mean that anyone can fix them. If you have such a problem, it is important to call in licensed and experienced electricians from Custom Electrical Services, and rightly so, since electricity is a sensitive thing.
We are available 24/7 and ready to serve you, even in an emergency. Keep your home and business safe by getting our upright electrical services in Tacoma from us.
Call us on (206) 558-0440 to get excellent electrician services!