Residential & Commercial Electrician in Kirkland
Reliable Electrical Solutions
Located in Washington's King County, Kirkland is among the best beach towns to live in the Pacific Northwest. The city is famous for its vibrant art scenes, gorgeous waterfront parks, incredible restaurants, and diverse outdoor sceneries.
According to the 2020 US Census, Kirkland, WA, was home to over 92,000 people, making it the county's sixth-largest city. Many residents actively support local businesses, schools, and hospitals, mainly relying on electricity.
Custom Electrical Services delivers effective electrical solutions to commercial and residential properties in Kirkland and surrounding areas at a reasonable price. Compare electrician cost, and you'll see we are an affordable company.
Call us at (206) 558-0440 for custom electrical services tailored to your electrical needs.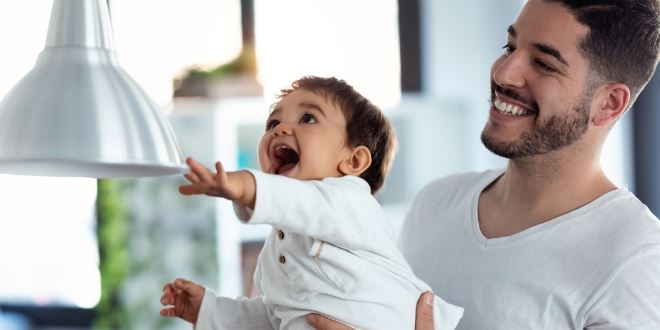 Electrical Panels

Faulty panels should be replaced by our team at Custom Electrical Services as soon as they show signs of trouble. Our dependable Seattle electrical panel replacement and installation is the best way to assure a safe and secure system.

Learn More

Electrical Diagnostics

Custom Electrical Services provides a comprehensive electrical troubleshooting and repair service for our loyal clients. Our team of licensed electricians is extremely knowledgeable and has the experience to fix any electrical problem.

Learn More

Electric Vehicle Charging

An electric vehicle charger allows residents to quickly charge their cars without paying extra. Before getting an installation, however, it is important to have a dedicated team of electricians come and assess your home.

Learn More

Generator Services

Custom Electrical Services specializes in home generator installation and backup power solutions. Based on budget and power requirements, our team of specialists will determine which home generator solution is best for your home and family.

Learn More

Commercial Services

When it comes to maintaining a commercial property, it is important not to forget about the electrical network. Our team at Custom Electrical Services is ready to help with any kind of electrical installation, replacement, or repair.

Learn More
Hire a Certified Electrician for Your Residential/Commercial Property in Kirkland, WA
Custom Electrical Services is the solution for an electrical emergency at your Kirkland office or home. Our licensed electricians can stand behind each electrical service that we specialize in, including:
Commercial Electrical Services
The commercial electricians at Custom Electrical Services in Kirkland, WA, are trained to design, install, repair, and maintain electrical systems in all commercial properties, including offices, restaurants, hotels, warehouses, and retail stores.
You can count on our electricians to offer high-quality work in installing or upgrading electrical panels, lighting upgrades, and retrofits. We also provide electrical system maintenance, and specific needs, keeping your property up to date with every electrical code update.
Residential Electrical Services
It's tempting to try and handle electrical projects in your home alone or with the help of a local handyman. While that will save you a few dollars, it's best to hire a professional residential electrician for safety, accountability, and high-quality results.
The residential electricians at Custom Electrical Services have the expertise to identify wiring issues, fire hazards, and electrocution risks, ensuring your home is safe and secure. Our residential electrical work includes:
Same-Day Solutions Available Get lasting results from our fast, affordable and effective team.
Generator Installation Solutions
Kirkland has some of America's harshest weather conditions, including volcanoes, wildfires, earthquakes, and very wet summers. These natural disasters occasionally destroy the power grid, resulting in power outages in your home or office.
Generators give you peace of mind during power outages, keeping your house (or office) warm and powering your electrical appliances. As an operated company, Custom Electrical Services can determine the best generator solutions and help you with the installation process based on your electrical needs.
Why Hire Certified Electricians?
Doing your electrical work yourself will allow you to save money and time as you don't have to call and wait for an electrician. However, even experienced DIY electricians need to call in the experts for some electrical repairs, maintenance, and installations. Here's why:
Liability
It's normal for electricians to get injured while working. Fortunately, licensed electricians in Kirkland, WA, must have liability insurance. That ensures you won't be held responsible for medical bills and other associated costs in case of a mishap.
Lots of Experience and Ongoing Training
Commercial and residential electrical systems are complex and constantly change with technology. Certified electrical contractors have lots of experience working with other customers, and they regularly undergo training to stay updated with the local safety codes. Their deep understanding of electrical systems also ensures your house is safe for the occupants.
Avoid Shortcuts
It's in our nature to take shortcuts where possible. However, taking shortcuts is never a good idea when handling an electrical project, and for good reasons.
Taking shortcuts can make your electrical system faulty and result in an electrical fire min some cases. The certified electricians at Custom Electrical Services take the time to inspect your wiring thoroughly, identify the issues and replace faulty parts.
Access to All the Tools Required
Like most Kirkland residents, you don't have access to all the right tools and equipment for a large DIY electrical wiring project. Hiring an electrical contractor is highly recommended when handling a large project, as these professionals have access to all the tools needed.
"The electricians were highly knowledgeable. They even arranged for permit and the follow up inspection over a video call with the inspector."

- Arun G.

"I have worked with Custom Electrical Services for installing a Tesla wall connector in a tight and difficult location. Was very much impressed with their quick and clear responses. More importantly they did an exceptional work installing the charger."

- Aslan M.

"They were quick to respond to my original request, were able to quote the work from photos that I took, and were clear with their costs. Communication leading up to installation were great, including morning-of phone call to let me know they were on the wa"

- John W.
Looking for a Professional Electrical Contractor? We're Here for You!
Custom Electrical Services is your go-to electrical contractor for high-quality work, whether you're installing, maintaining, or repairing power systems. Our electrician team is experts in commercial and residential electrical systems, including wiring, outdoor lighting, green concepts, and surge protection.
Excellent Customer Service
We deliver custom services tailored to your electrical needs to ensure you are happy with our work. Every electrician on our team is always happy to listen to your needs and help design a reliable electrical system based on your project's specifications.
Affordable Rates & Discounts
Unlike your unlicensed local handyman, we help you avoid shoddy work at an affordable price. Our competitive rates ensure you get value for every dollar you spend, giving you valuable electrical services without breaking the bank.
Swift Service
An electrical emergency demands immediate attention for safety. We understand the sensitive nature of electrical emergencies and can respond quickly to your calls.
Licensed Electricians
Licensing is a crucial factor that many people ignore when hiring electrical contractors. The licensed electricians at Custom Electrical Services have gone through rigorous testing before getting certified, guaranteeing the safety of your house or business.
Our company does an excellent job at guaranteeing your electrical safety and ensures you aren't exposed to toxic substances like lead dust. We're an EPA-certified company specializing in forging meaningful and beneficial relationships while helping you with your lighting needs.
Call us at (206) 558-0440 to find expert electricians today!