Residential & Commercial Electrician in Redmond
Custom Electrical Services offers quality electrical installation, repair, and maintenance services in Redmond, WA. We have modern and advanced electrical equipment to diagnose problems in commercial and residential electrical systems and conduct repairs within a reasonable time.
Our expert electrician team is highly reliable for quality electrical work in office buildings, commercial properties, and residential homes in Redmond, WA.
Contact us online or give us a call at (206) 558-0440 to schedule your appointment today.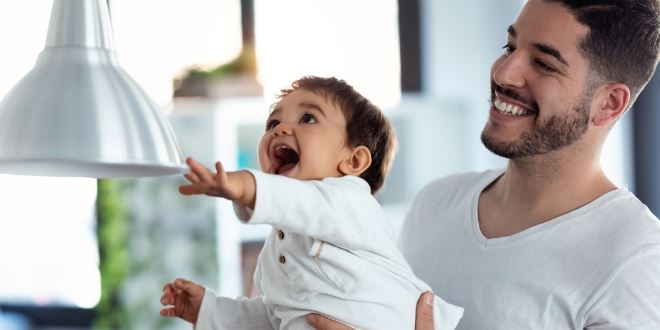 Electrical Panels

Faulty panels should be replaced by our team at Custom Electrical Services as soon as they show signs of trouble. Our dependable Seattle electrical panel replacement and installation is the best way to assure a safe and secure system.

Learn More

Electrical Diagnostics

Custom Electrical Services provides a comprehensive electrical troubleshooting and repair service for our loyal clients. Our team of licensed electricians is extremely knowledgeable and has the experience to fix any electrical problem.

Learn More

Electric Vehicle Charging

An electric vehicle charger allows residents to quickly charge their cars without paying extra. Before getting an installation, however, it is important to have a dedicated team of electricians come and assess your home.

Learn More

Generator Services

Custom Electrical Services specializes in home generator installation and backup power solutions. Based on budget and power requirements, our team of specialists will determine which home generator solution is best for your home and family.

Learn More

Commercial Services

When it comes to maintaining a commercial property, it is important not to forget about the electrical network. Our team at Custom Electrical Services is ready to help with any kind of electrical installation, replacement, or repair.

Learn More
Our Residential and Commercial Electrical Services
Electrical Safety Inspection Services
We will perform a comprehensive electrical inspection of your residential or commercial electrical wiring and system. The National Fire Protection Association (NFPA) classifies electrical issues as one of the main reasons for home fires. Our skilled residential or commercial electricians will examine all wires, components, and systems in your property's electrical system to ensure you don't face any risks such as fires or electrocution.
Indoor Lighting Installation
We offer customized indoor lighting installation services to our residential and commercial customers in Redmond, WA. You may want to minimize your energy bills or want to improve your style. You'll talk to one of our professional electricians who will install your preferred indoor lighting system to serve any purpose.
We're always ready to fulfill your electrical needs if you need indoor lighting and wiring installation for your office, commercial property, kitchen, bedroom, or house. We can also install LED lights, which are excellent for improving energy efficiency and lowering electrical bills.
Electrical Heating Repair And Installation
Custom Electrical Services will ensure that your commercial property, home, or office maintains the proper warm temperatures during winter. We will install, diagnose, and repair your property's heating circuits. We can help you choose the right heating product for your property or living space to add or improve comfort and energy efficiency.
Power Panel Replacement And Installation
We can also perform professional power panel replacement services. We'll send a residential or commercial electrician and the team to evaluate your power panel and determine whether it's safe and has met all the state's code requirements. Besides replacement work, we will also help determine whether your mast and meter need to be replaced.
Recessed lighting installation
We will install recessed lighting to modernize your commercial or residential property. Our commercial or residential electricians will help you install recessed lights at strategic points to add decorative components, match your property's best features, and provide more visibility around your space.
Same-Day Solutions Available Get lasting results from our fast, affordable and effective team.
Our Services Don't Stop There!
Appliance Circuit Installation
We will connect you with a reliable residential electrician to get a new dedicated circuit you might need if you want to install a major home appliance. We install dedicated circuits in commercial and residential properties to ensure appliances get efficient power.
Lack of enough electrical power is one of the main causes of frequent blowing for breakers and appliances' failures. We have highly experienced electrical contractors who will deter these incidents by installing the required circuits.
Tenant Improvement-Commercial Electrical & Lighting
We are available to conduct any form of Tenant Improvement (TI) electrical project on a commercial property. We will ensure the work done improves your property's energy efficiency, safety, and power. Our licensed electricians will work on updating all local regulations and code requirements as well as ensure the services are long-lasting.
Hot Tub Circuit Installation
We will help install a hot tub circuit to have uninterrupted and safe baths in your home or property. Besides your hot tub connection, our service will include additional jobs in your main disconnect and power panel.
Whole-House Fans
A ceiling or whole-house fan is a brilliant alternative to a home's AC. It is cheaper to buy and operate. We've installed many fans in residential and commercial buildings in Redmond, WA. We will install a whole-house fan on your property and enable you to save on energy bills.
"I scheduled an appointment to help me install Tesla wall connector, their two engineers came, they are professional and very fast, it is Great Service!"

- Bo X.

"Despite some timing issues and scope adjustments needed Custom Electric was true to their word and completed a nightmare of a project which was touched by 4 different electricians before they came in, rectified any pre-existing issues, and saw it through f"

- Michael A.

"I am glad I called these guys. Needed a transfer switch installed so we can use a generator to power the house in an outage. Daniel came out and did an absolutely fantastic job, I couldn't be happier."

- L. K.
Benefits of Hiring Our Professional Electrical Contractors in Redmond, WA
Hiring our electrical contractors in Redmond, WA, has many benefits or advantages. They include:
Reliable Services
Modern Tools & Equipment
Quality Work
Surety Bond
Enhanced Safety
Why Choose Our Electrical Services in Redmond, WA
Custom Electrical Services provides quality commercial and electrical services in Redmond, WA. Our professional electrical technicians are experienced, committed, careful, and respectful. We will give free estimates for any residential and commercial electrical services you want. All our charges are affordable. We will also provide an estimated time frame for our services to avoid inconveniences or delays during and after our electrical project.
Contact us today at (206) 558-0440for quality commercial or residential electrical services in Redmond, WA