Residential & Commercial Electrician in Bothell
Bothell, WA is a scenic and bustling city just outside of Seattle. There is a thriving community of people who love to take advantage of the beautiful weather and explore the natural lakes and parks that surround the city. Residents are frequently found exploring and hiking in places like Blythe Park and North Creek Forest, which is not surprising.
When you're not exploring the tranquil Seattle suburbs, you'll probably want to be able to unwind at home or at one of the many fine businesses that take pride in serving Bothell residents.
As a Bothell resident or a local business owner in Washington, you understand how critical it is to have quality electrical contractors who will work with you at an affordable price. Everyone needs an electrician for their home or business at some point. That's why Custom Electrical Services is here. We can help you during an electrical emergency, but also with any electrical projects you want to get done at some point soon. Here at Custom Electrical Services, we take every project seriously and serve both businesses and homes. We are a licensed and insured company that handles everything from maintenance to repairs and complete construction projects.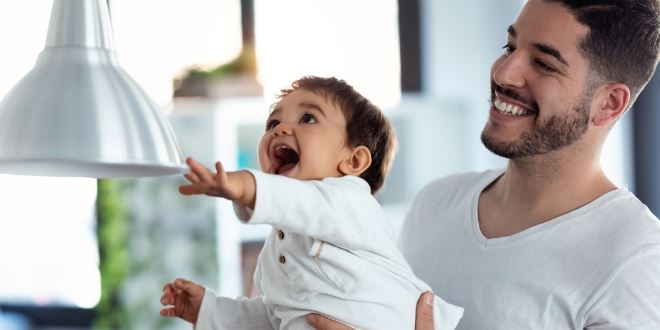 Electrical Panels

Faulty panels should be replaced by our team at Custom Electrical Services as soon as they show signs of trouble. Our dependable Seattle electrical panel replacement and installation is the best way to assure a safe and secure system.

Learn More

Electrical Diagnostics

Custom Electrical Services provides a comprehensive electrical troubleshooting and repair service for our loyal clients. Our team of licensed electricians is extremely knowledgeable and has the experience to fix any electrical problem.

Learn More

Electric Vehicle Charging

An electric vehicle charger allows residents to quickly charge their cars without paying extra. Before getting an installation, however, it is important to have a dedicated team of electricians come and assess your home.

Learn More

Generator Services

Custom Electrical Services specializes in home generator installation and backup power solutions. Based on budget and power requirements, our team of specialists will determine which home generator solution is best for your home and family.

Learn More

Commercial Services

When it comes to maintaining a commercial property, it is important not to forget about the electrical network. Our team at Custom Electrical Services is ready to help with any kind of electrical installation, replacement, or repair.

Learn More
Residential Electrical Services
When it comes to your home, we understand that you want to hire a company that is dependable and knowledgeable about a wide range of electrical issues. All of our customers highly recommend us, and we will work hard to complete whatever project you require in a timely and high-quality manner.
Our team provides the following services to ensure that your home's electricity runs as smoothly as possible:
Our electricians can handle any electrical project, large or small. Contact us today to learn more about any of our services or to request a quote. You can always count on us for fair pricing and expert advice.
Same-Day Solutions Available Get lasting results from our fast, affordable and effective team.
Commercial Electrical Services
We understand how stressful it can be to figure out electrical problems or upgrades. We'll dispatch an extremely professional and knowledgeable commercial electrician to troubleshoot your business anywhere in Bothell, WA as soon as you need us.
Our electrical contractors can help you with the following projects to get any job done:
Multi-Family Homes and Apartments, Commercial Electrical
Daycare and Assisted Living Lighting and power
Industrial, Warehouse, and Commercial Electrical Services
Tenant Improvement–Commercial Electrical and Lighting
No matter what space we work in, our electrical contractors and commercial electricians are trained to do a high-quality job. Our electricians are always striving for complete customer satisfaction.
Why Choose a Professional Electrician in Bothell, Washington?
Every electrical wiring job necessitates time and technical knowledge. Custom Electrical Service has a team of dedicated electricians who consistently provide excellent service. When it comes to your business or home, you want dependable contractors and electricians who pay attention to the smallest details.
When you hire us, you can be confident that your electrical work will be completed efficiently and affordably. We will never attempt to upsell you. Every technician and our electrical contractors will treat your home like their own. If you do not hire professional electrical contractors, you may end up paying more in the long run or having the job done poorly.
When you go with a professional team of electrical contractors in Washington, you can count on not only amazing service but also:
Responsive electricians are there to guide you every step of the way.
New construction plans that are based on your schedule and needs.
A dedicated electrician will work with you if you need any additional service.
A guarantee that the job will be done correctly and on time.
We have a dedicated team of electricians focused on giving your home or business amazing service.
"I have worked with Custom Electrical Services for installing a Tesla wall connector in a tight and difficult location. Was very much impressed with their quick and clear responses. More importantly they did an exceptional work installing the charger."

- Aslan M.

"Despite some timing issues and scope adjustments needed Custom Electric was true to their word and completed a nightmare of a project which was touched by 4 different electricians before they came in, rectified any pre-existing issues, and saw it through f"

- Michael A.

"The crew arrived on time and did an excellent job with the install. Definitely will use them again. I especially appreciate their excellent front office staff after having some frustrating experiences with another electric company's office staff."

- Danny C.
Choosing Custom Electrical Services for Your Electrical Needs
When you choose to work with our company, we will assist you in making your life easier. One significant benefit of hiring us for your electrician needs is that we ensure the quality of your electrical equipment so that you do not require our services regularly. Whether you need help with air conditioning or heating, wiring, or a power panel, our experts are here to help.
Contact Custom Electrical Services today!
It is never too early to consult with a professional about future electrical construction requirements. You also don't want to wait if you have an electrical emergency. Look through our verified reviews to see what our previous and current customers have to say. You can contact us today by calling us at (206) 558-0440 or by contacting us online. If you'd like a qualified professional to reach out to you, fill in our contact form and someone will reach out to you shortly.
We can answer any remaining questions you may have or discuss potential future projects. We look forward to working with you and providing the best electrical service in Bothell, Washington for your home or business.