Residential & Commercial Electrician in Kent
We Provide Services Such as Installation, Repair, and Maintenance
Kent is in King County, Washington, between Tacoma and Seattle. The city is 34 square miles making it the fourth largest in King County and the sixth-largest in Washington. About 125,000 people of diverse cultures from different parts of the world live in the city.
The sports and recreational facilities present, such as the Kent-Meridian Pool and the Kent Valley Ice Centre, gave the city the nickname "Sportstown USA" in 2003. The area hosts several companies, such as Blue Origin, Boeing, Flow International, and Oberto Sausage Company, making it an industrial hub.
Kent is known for its Green River, rolling hills, lush valleys, and scenic view of Mt. Rainier. It has a wide variety of social amenities such as schools, parks, shopping centers, eateries, and many cultural options for the locals and visitors.
The residents of Kent rely on electricity in their daily lives. Whether used for a desk lamp, an oven, microwave, or even a clothes dryer, it makes our lives easy and convenient. Electricity is also crucial for any business operations, from a small office to an active manufacturing plant. At Custom Electrical Services, we help you improve the quality of your residential or commercial property's electrical system with our top-notch services.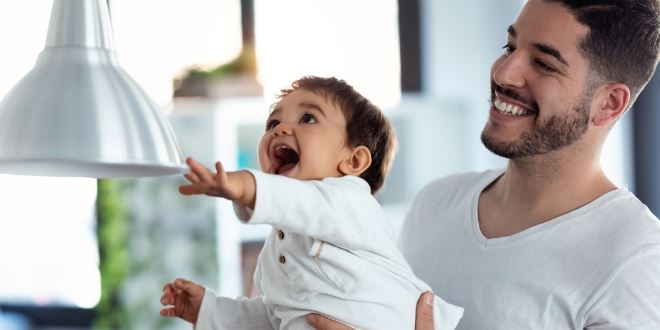 Electrical Panels

Faulty panels should be replaced by our team at Custom Electrical Services as soon as they show signs of trouble. Our dependable Seattle electrical panel replacement and installation is the best way to assure a safe and secure system.

Learn More

Electrical Diagnostics

Custom Electrical Services provides a comprehensive electrical troubleshooting and repair service for our loyal clients. Our team of licensed electricians is extremely knowledgeable and has the experience to fix any electrical problem.

Learn More

Electric Vehicle Charging

An electric vehicle charger allows residents to quickly charge their cars without paying extra. Before getting an installation, however, it is important to have a dedicated team of electricians come and assess your home.

Learn More

Generator Services

Custom Electrical Services specializes in home generator installation and backup power solutions. Based on budget and power requirements, our team of specialists will determine which home generator solution is best for your home and family.

Learn More

Commercial Services

When it comes to maintaining a commercial property, it is important not to forget about the electrical network. Our team at Custom Electrical Services is ready to help with any kind of electrical installation, replacement, or repair.

Learn More
What Is the Difference Between Residential and Commercial Electricians?
Every property that has electrical connectivity requires electrical services to operate efficiently. Electrical services involve the installing, servicing, repair, and maintenance of all electrical equipment for domestic, commercial, and industrial purposes.
Electrical services can divide into residential and commercial services.
Residential electrical services is a system of electrical wiring that runs from an electrical service provider to your residential property. A residential electrician will come to install, update and repair the electrical systems in your home. The electrician works in residential properties such as family homes, condos, and townhouses.
What Is a Commercial Electrical Services?
Commercial electrical services involve installing, repairing, or upgrading electrical and electronic appliances in commercial areas. A commercial electrician is trained and licensed to work with large electrical systems in malls, restaurants, schools, hospitals, and office buildings. The electrician deals with components, such as generators, security systems, receptacles, and transformers.
What Are the Differences?
Residential electricians and commercial electricians have similar responsibilities, but their work differs in several aspects. First, they serve in different work environments, with residential electricians working in homes while their commercial counterparts work in commercial buildings. Commercial electricians can perform electrical work at any time, depending on their clients' needs. In contrast, in residential, they need to respect homeowners and their properties whenever they are on the job. Commercial electricians are restricted to a short time frame to prevent interfering with other ongoing business activities. Commercial and residential electricians work with electrical systems of different quality, voltages, and wiring systems. Commercial electricians work with higher voltages and more complex wiring systems than residential workers. Safety policies also differ for the two electrical service providers.
Can A Commercial Electrician Do Domestic Work?
Working as both a residential and commercial electrician is very difficult. Both jobs are different and complex in one way or another, so having adequate skills and training is vital. An electrician needs to have educational experience in both fields to work.
Same-Day Solutions Available Get lasting results from our fast, affordable and effective team.
Call Custom Electrical Services for Residential and Commercial Electrical Work in Kent, WA
We offer reliable electrician services to our clients in various areas across Washington, including Bellevue, Everett, Kirkland, Bothell, Redmond, Puyallup, Renton, Seattle, Federal Way, Auburn, Tacoma, and Kent. We are fast, efficient, and confident in what we do, so you can trust that we will do the right job for you. Our services include:
Residential Electrical Services
We offer quality services to your residential property such as:
Commercial Electrical Services
We offer competent electrical services for small, medium, and large enterprises such as;
Industrial and warehouse electric services.
Daycare and retirement home lighting.
Lighting in apartments and multi-family homes.
Tenant improvement electrical services.
"I have worked with Custom Electrical Services for installing a Tesla wall connector in a tight and difficult location. Was very much impressed with their quick and clear responses. More importantly they did an exceptional work installing the charger."

- Aslan M.

"The electricians were highly knowledgeable. They even arranged for permit and the follow up inspection over a video call with the inspector."

- Arun G.

"Ben and his crew were friendly, fast, and knowledgeable."

- Sunako V.
Why Choose Custom Electrical Services for Your Kent Property?
The benefits of choosing us as your commercial and residential electric service include:
We have an effective and professional team with great service to our customers.
We offer very affordable rates and discounts to key personnel such as military officials.
Our team consists of licensed and experienced professional electricians.
We provide fast and efficient electrical services to our clients in Kent, WA.
How Can Custom Electrical Services Help You?
Our services will help you to:
Install electrical and electronic appliances and structures.
Test the functionality of your electrical repairs and installations.
Automate your property.
Diagnose electrical problems and solve them.
Maintain your electrical devices well.
Plan the effective use of your electrical system.
Extend the life of your electrical equipment.
Looking For a Residential and Commercial Electrical Services in Kent? Call Custom Electrical Services
Electricity is a sensitive thing that requires expert care and handling. Fixing electrical issues in your commercial or residential space by yourself is very risky, and it could lead to fatal consequences. You need help from experienced electrical contractors anytime you encounter an electrical problem.
Contact us at Custom Electrical Services to fix your electrical issues in Kent, WA. We are a team of insured and licensed electrical contractors serving commercial and residential customers. We will ensure that your home or commercial property is safe and protected.
Get in touch with us on (206) 558-0440 for excellent electrician services.