Residential & Commercial Electrician in Federal Way
Electricity helps you run a business and keep your home warm and comfy. You need the right electrical professional to help you install, maintain and repair your electrical installations. Our teams of experienced and trained electricians have been serving local businesses and homes over the past decade. We offer a comprehensive range of electrical services for both residential and commercial properties in Federal Way, WA. Whether you need help with a simple electrical repair or a complete rewiring, our experienced team is here to help. We always deliver high-quality workmanship and customer service, so you can rest assured that you're in good hands.
We are pleased to visit your residential or commercial property with the right electrical equipment to meet your electrical needs in Federal Way, WA.
If you are looking for a professional electrician, reach out to our team at (206) 558-0440 or contact Custom Electrical Services online today.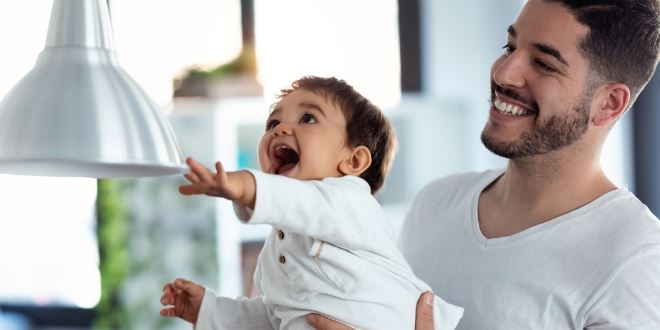 Electrical Panels

Faulty panels should be replaced by our team at Custom Electrical Services as soon as they show signs of trouble. Our dependable Seattle electrical panel replacement and installation is the best way to assure a safe and secure system.

Learn More

Electrical Diagnostics

Custom Electrical Services provides a comprehensive electrical troubleshooting and repair service for our loyal clients. Our team of licensed electricians is extremely knowledgeable and has the experience to fix any electrical problem.

Learn More

Electric Vehicle Charging

An electric vehicle charger allows residents to quickly charge their cars without paying extra. Before getting an installation, however, it is important to have a dedicated team of electricians come and assess your home.

Learn More

Generator Services

Custom Electrical Services specializes in home generator installation and backup power solutions. Based on budget and power requirements, our team of specialists will determine which home generator solution is best for your home and family.

Learn More

Commercial Services

When it comes to maintaining a commercial property, it is important not to forget about the electrical network. Our team at Custom Electrical Services is ready to help with any kind of electrical installation, replacement, or repair.

Learn More
Residential & Commercial Electrical Services in Federal Way, WA
Troubleshoot and Repair
The safety and performance of your home are a top priority. We ensure your electrical systems work properly without posing any risks to your family. Our electricians can identify fault points, replace faulty components and install new systems. Suppose you are moving into a newly purchased home. In that case, we recommend that you schedule an electrical inspection to ensure the home electrical system complies with building codes, functions properly, and has reliable electrical components.
Power Panel Replacement and Installation
Many homes are running on insufficient electrical wiring. This is further worsened when electricians do not update electrical panels when renovating or updating a building. If you are concerned about your panels or experiencing electricity issues, give us a call today. We will inspect your power panels and install a new one if the needs arise.
Home Lighting Installation
Lighting is important to the functionality and aesthetic of your home. Choosing the right lighting design for your home requires understanding your needs and your options. When you are lighting up a new home or upgrading your home lighting design, we will be on the ground to help you actualize your vision.
Electrical Vehicle Charger Installation
Our technicians have successfully installed thousands of Electric Vehicle charger installations, so they know their stuff. With our portfolio of Electric Vehicle Supply Equipment charging stations and related equipment, we are well-positioned to help you create a safe and reliable charging station in Federal Way, WA.
Same-Day Solutions Available Get lasting results from our fast, affordable and effective team.
Electrical Services For Your Home & Business That You Can't Beat
Home Generator Installation
Home backup generators will keep your family warm and comfy when emergencies hit your power supply. However, installing a generator is more than simply selecting the popular brand on the market. You need to know the total wattage of the devices you want to use with your generator. This will determine the size of the generator you need. If these seem complicated, give us a call, and we will analyze your needs and provide recommendations on the best size and brand for your home, and we can also install it.
Kitchen and Bath Wiring and Lighting
Your kitchen and bath are essential aspects of your home. You can improve their presentation and even increase your home's resale value with the right lighting. Furthermore, you will be enhancing the functionality of your home and bathroom. If you want the best features coupled with customized services, call us. Our technicians will provide stunning and functional designs to help you create the impression you desire.
Complete Home Rewiring
Running home on insufficient wiring is both a functionality and safety issue. Your home appliances and components won't run as well as they should, and you will always be one mistake away from an accident. If your home is a few decades old, you might need to update its wiring. With our complete home rewire solutions, you can say goodbye to residential fires, tripped breakers, and electric shocks.
Hot Tub Circuit Installation
Are you adding a hot tub, pool, or sauna to your home? Then you will need a specified plug for these installations. Our licensed electricians are ready to improve your home's functionality to accommodate these new features. Get all the support you need to install new sockets while keeping your home safe.
Outdoor Electrical Heater Installation
Water heaters are phasing out and for a good reason. These days, smart homeowners are shifting to electrical heaters. If you want to make this upgrade, you need to work with trained and experienced electricians. Our professional technicians will help you install your electrical heater without hassle.
Home Automation
Our electricians provide a whole range of home installations to improve the functionality of your home. We will provide creative designs and components to ensure your home is fully automated, safe, and comfortable. We can also install alternative power sources like solar panels to further improve your home. Contact us to learn about our designs and home automation solutions.
"I scheduled an appointment to help me install Tesla wall connector, their two engineers came, they are professional and very fast, it is Great Service!"

- Bo X.

"I am glad I called these guys. Needed a transfer switch installed so we can use a generator to power the house in an outage. Daniel came out and did an absolutely fantastic job, I couldn't be happier."

- L. K.

"They did great and I can't recommend them enough. They even fixed a small issue that the HVAC electrician ( separate company ) messed up on."

- Drew R.
Reach Out to Custom Electrical Services Today
We understand that commercial electrical systems and residential systems require assistance from residential and commercial electricians.
If you are looking for assistance with the residential electrical installation or need commercial electrical contractors for your commercial space, our team at Custom Electrical Services is here for you.
Our team understands the value of residential electrical services and electrical work for your commercial buildings.
Contact Custom Electrical Services if you need a commercial electrician or need a residential electrician for your electrical issues and electrical projects.
For quality electrical work, call (206) 558-0440 today.