Residential & Commercial Electricians in Bellevue
Custom Electrical Services is a licensed and insured electrical contractor committed to meeting the electrical needs of residential and commercial property owners in Bellevue, WA. We understand that hiring a company you are unfamiliar with can be an overwhelming and scary experience, which is why we provide premium commercial and residential services and handle your electrical project with the highest level of professionalism and attention to detail. No one likes sticker shock; as such, we are always upfront with the costs of your requested service.
Get in touch with us online or call (206) 558-0440 to request an estimate.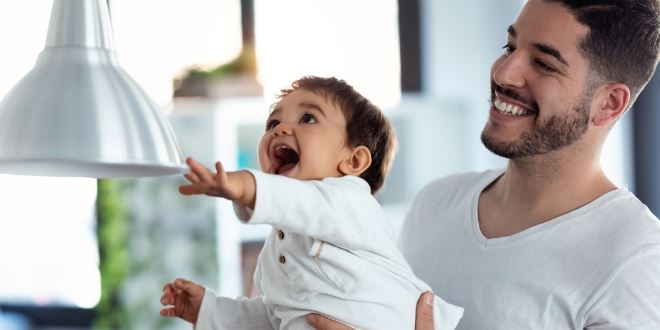 Electrical Panels

Faulty panels should be replaced by our team at Custom Electrical Services as soon as they show signs of trouble. Our dependable Seattle electrical panel replacement and installation is the best way to assure a safe and secure system.

Learn More

Electrical Diagnostics

Custom Electrical Services provides a comprehensive electrical troubleshooting and repair service for our loyal clients. Our team of licensed electricians is extremely knowledgeable and has the experience to fix any electrical problem.

Learn More

Electric Vehicle Charging

An electric vehicle charger allows residents to quickly charge their cars without paying extra. Before getting an installation, however, it is important to have a dedicated team of electricians come and assess your home.

Learn More

Generator Services

Custom Electrical Services specializes in home generator installation and backup power solutions. Based on budget and power requirements, our team of specialists will determine which home generator solution is best for your home and family.

Learn More

Commercial Services

When it comes to maintaining a commercial property, it is important not to forget about the electrical network. Our team at Custom Electrical Services is ready to help with any kind of electrical installation, replacement, or repair.

Learn More
What Is the Difference Between a Residential and a Commercial Electrician?
There are several differences between residential and commercial electricians. These include:
· Work Environments: Residential electricians install, repair, or update wiring systems, power outlets, light fixtures, circuit boards, and electrical systems in residential properties. These properties include single-family homes, townhomes, apartment complexes, and condos.
In contrast, commercial electricians install, repair, or update electrical systems and other electrical components, such as generators, transformers, lighting, and receptacles in commercial buildings. These buildings include resorts or hotels, industrial facilities, school buildings, and retail stores.
Job Responsibilities: A residential electrician performs various tasks such as residential wiring, electrical repairs, ceiling fan installation, electrical panel replacement, recessed lighting installation, showcase lighting installation, and general electrical services.
Contrarily, a commercial electrician is an expert in installing recessed lighting, electrical wiring, new lighting fixtures and electrical components, electrical panel repairs and maintenance, and lighting retrofits for more energy-efficient lighting.
· Power: Residential electricians work with low voltage systems between 120V and 240V. In contrast, commercial electricians work with high voltage systems between 120V and 480V. Custom Electrical Services provides commercial and residential electrical services to homeowners and businesses in Bellevue, WA. Our team of trained electricians offers services on electrical repair, maintenance, and troubleshooting, wiring installations and electrical remodeling. We also install new ceiling fans, lighting fixtures, generators, and breakers. Contact us today to request an estimate.
Same-Day Solutions Available Get lasting results from our fast, affordable and effective team.
What Is a Commercial Electrical Service?
A commercial electrical service refers to any upgrade or installation in a commercial area such as a school, office building, hospital, or apartment complex that involves electricity. Commercial electrical services include installing safety and security systems (such as security codes and cameras for your safety and that of your loved ones), lighting (such as energy-saving, exterior, and parking), and miscellaneous (such as smoke detectors, fire alarms, and intercoms).
The team at Custom Electrical Services provides commercial electrical services such as panel inspections, knob, tube wiring, GFCI outlet installation, and basic troubleshooting. We also handle industrial control panels, LED retrofit, and systems integration. Our electrical contractors are committed to providing our customers with quality electrical work. Get in touch with us today.
What Is the Difference Between Residential and Commercial Installation?
The differences between residential and commercial installation include:
Wiring: The wiring in commercial buildings is usually protected inside conduits and is installed in open spaces for easy access. Conversely, the wiring in residential buildings is protected inside layers of plastic sheathing to protect anyone who may accidentally contact the wires.
Phase Design: A residential wiring system usually has less current running through it; as such, it often uses a single-phase power model that consists of three cables: a negative, positive, and ground wire. On the other hand, a commercial system needs a network of wires that can carry large amounts of current, as it uses a three-phase power model.
License: A commercial sector electrician is required to undertake a certified commercial apprenticeship program to prove their skills. Adversely, a residential electrician only needs state licensing and a license by a relevant local authority.
It is vitally important for you to have the right type of wiring installation for your residential or commercial property in Bellevue, WA. At Custom Electrical Services, we have a team of trained, experienced, and professional electrical contractors who can install the right type of wiring for your property. We provide electrical services to residential and commercial customers in Bellevue, WA. You can count on us for electric and service panel upgrades and installing new panels.
"The crew arrived on time and did an excellent job with the install. Definitely will use them again. I especially appreciate their excellent front office staff after having some frustrating experiences with another electric company's office staff."

- Danny C.

"I am glad I called these guys. Needed a transfer switch installed so we can use a generator to power the house in an outage. Daniel came out and did an absolutely fantastic job, I couldn't be happier."

- L. K.

"They did great and I can't recommend them enough. They even fixed a small issue that the HVAC electrician ( separate company ) messed up on."

- Drew R.
Why Should You Hire a Professional Electrician?
You should hire an electrician because:
· Quality Tools and Equipment: Electrical repairs and installations usually require specialized equipment. Professional electricians have access to specialized equipment and tools, and they know how to use them.
Safe and High-Quality Service: Home and business owners sometimes take the DIY route when dealing with electric issues. We advise against this because you may not have the skills and experience to handle such a dangerous job or make a mistake that could lead to property damage, code violations, or safety hazards. Our professionals provide services that are both energy efficient and environmentally friendly.
Hiring a residential or commercial electrician is ideal because they can guarantee safe repairs and installations. A professional contractor also has the training and experience needed to perform electrical work in adherence to applicable codes.
Electricians Can Handle All Types of Electric Work: A master electrician can handle a wide variety of tasks ranging from repairing switched outlets to installing a spa wiring baseboard to ensuring exterior landscape lighting safety.
Hiring a master electrician is ideal. The service provided by Custom Electrical Services is top-notch, and we have the expertise, reliability, credibility, and years of experience to work on your project.