Residential and Commercial Electrical Services in Puyallup, WA
We Handle All Electrical Work, Including Installation, Maintenance, & Repair for Residents of Puyallup
Puyallup, located at the foot of the breathtaking natural phenomenon that is Mount Rainier, is one of the most scenic cities in Washington State. It also has some of the friendliest people. It is named after one of the local Native American tribes, the Puyallup Tribe, which means "the generous people." Puyallup's attractions include the Washington State Fair, the state's largest fair; the Daffodil Festival parade; Ezra Meeker's mansion; and Pioneer Park.
One of the state's most established electrical contractors, Custom Electrical Services, is also located in the city. We look after your electrical needs, ensuring that your business or home runs smoothly. So you have an electrical problem that needs to be addressed.
Contact us online or give us a call at (206) 558-0440 today!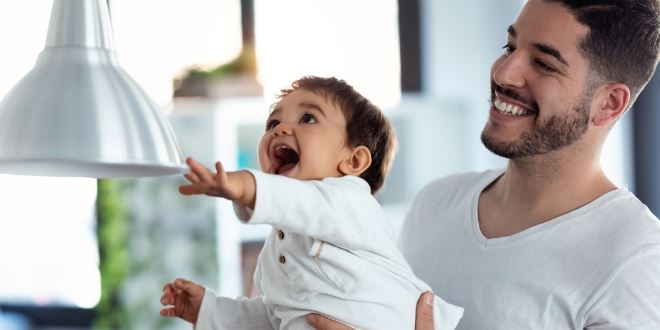 Electrical Panels

Faulty panels should be replaced by our team at Custom Electrical Services as soon as they show signs of trouble. Our dependable Seattle electrical panel replacement and installation is the best way to assure a safe and secure system.

Learn More

Electrical Diagnostics

Custom Electrical Services provides a comprehensive electrical troubleshooting and repair service for our loyal clients. Our team of licensed electricians is extremely knowledgeable and has the experience to fix any electrical problem.

Learn More

Electric Vehicle Charging

An electric vehicle charger allows residents to quickly charge their cars without paying extra. Before getting an installation, however, it is important to have a dedicated team of electricians come and assess your home.

Learn More

Generator Services

Custom Electrical Services specializes in home generator installation and backup power solutions. Based on budget and power requirements, our team of specialists will determine which home generator solution is best for your home and family.

Learn More

Commercial Services

When it comes to maintaining a commercial property, it is important not to forget about the electrical network. Our team at Custom Electrical Services is ready to help with any kind of electrical installation, replacement, or repair.

Learn More
Explore Our Top-Rated Services to Pick What You Need
Custom Electrical Services provides a wide range of electrical services to residents of Puyallup, WA. You can reach out to us for:
Residential Installation
Do you need to start a new construction or home improvement project? Hire a qualified residential electrician to handle all of your electrical installations. We have extensive residential wiring experience and can assist you in installing your electrical panel, indoor and outdoor lighting fixtures, ceiling fans, electrical outlets, hot tub circuit, heating, ventilation, and air conditioning, and much more. We will ensure that the wiring is installed safely and, more importantly, discreetly.
Commercial Installation
Do you have a commercial building or a small business that requires wiring assistance? We also work on all sizes of commercial and business properties. Large or small, our commercial electrical service can help you install power to light up your space and power your machinery at a reasonable cost.
Electrical Repairs
Electrical installations can fail at any time, even with regular maintenance. Our electrical work, fortunately, extends beyond installation. We can assist you with repairs or, in the case of home remodeling, with replacing old wiring with new installations. The best part is that we have diagnostic experience and will assess your premises to determine and address the root cause. As a result, you don't have to worry about the same issue recurring.
Routine Maintenance
Your electrical system, like everything else you install in your home or business, requires regular maintenance to function properly. A good rule of thumb is to have your entire electrical wiring checked once a year by a qualified electrical contractor. Our commercial and residential electricians are available to inspect your system. Based on our findings, we can advise you on any electrical upgrades or repairs that are required.
Same-Day Solutions Available Get lasting results from our fast, affordable and effective team.
What Makes Custom Electrical Services Your Ideal Choice?
There are probably a few requirements that an electrical contractor must meet before you consider working with them. Custom Electrical Services works hard to meet all of our clients' electrical needs so they don't have to look elsewhere.
Choosing us as your go-to commercial or residential electrician entitles you to the following advantages:
Experienced, Licensed, & Insured Electricians
At our service, you will receive nothing less than a master electrician. Every electrician you'll find here is highly skilled in their field, as well as licensed and insured. The average professional electrician you hire to work on your property has completed 100+ projects.
Quick Response in the Case of Emergencies
A faulty electrical line or installation can occasionally result in an emergency. That means you need to hire an electrical contractor right away to avoid safety issues or losses. Fortunately, we have commercial and residential electricians available to provide same-day services throughout Puyallup, Washington.
Successful Projects in Our Name
We are one of the city's most trusted electrical contractors, having completed hundreds of installations and repairs for a variety of customers. Our licensed electricians have served many satisfied customers and will continue to do so in the future. For proof, just look at our reviews.
Dependable and honest.
We are an honest company, so you can count on us to do quality electrical work unattended. Our products, tools, and procedures meet industry standards. Most importantly, we adhere to your specifications and deadlines, ensuring that you receive the results you require on time.
Locally-Owned & Affordable
Local electrical contractors founded Custom Electrical Services. As a result, we understand not only the needs and history of the local community but also the architecture of the buildings in the area. Our extensive local experience also means that we are familiar with local electrical parts sellers and can assist you in obtaining a good deal. Overall, our residential and commercial electrical services are reasonably priced.
"Ben and his crew were friendly, fast, and knowledgeable."

- Sunako V.

"I am glad I called these guys. Needed a transfer switch installed so we can use a generator to power the house in an outage. Daniel came out and did an absolutely fantastic job, I couldn't be happier."

- L. K.

"The crew arrived on time and did an excellent job with the install. Definitely will use them again. I especially appreciate their excellent front office staff after having some frustrating experiences with another electric company's office staff."

- Danny C.
Custom Electrical Solutions for Residential & Commercial Property Owners in Puyallup, WA
We handle all of the technical aspects as your commercial or residential electrical contractor. So you tell us your vision or plan for your property, and we will make it a reality. We also save you time, effort, and money because we know where to find high-quality materials and installations at a reasonable price. Most importantly, we provide high-quality work that you will not have to redo in a few years.
Looking for a dependable, safety-first electrical contractor? Reach out to Custom Electrical Services
Wiring an entire building is difficult and expensive, so you want a master electrician to handle it. You can hire a residential or commercial electrical contractor from Custom Electrical Services to do incredible electrical wiring on your property. Only highly skilled, professional, and courteous technicians work here. So, whether you need electrical upgrades or new installations, we can assist.
Call (206) 558-0440 for an expert electrician for your residential or commercial project!