Residential and Commercial Electrician in Auburn, WA
Affectionately known as Mt. Rainier's gateway, Auburn is a small city in King County, located 10 miles northeast of Tacoma. The city has many historic sites and fun attractions that bring in thousands of visitors yearly, with many choosing to set roots here.
Popular attractions in Auburn, WA, include the Emerald Downs, a thoroughbred race track launched in 1996 and attracts thousands of horse racing fans to the city every year. Auburn is also home to the Flaming Geyser state park, the Soos Creek botanical gardens, and the White River Valley Museum.
According to the 2020 census, Auburn is home to over 80,900 residents, mostly living a suburban life. As such, Auburn residents heavily rely on electricity for commercial and residential purposes. Custom Electrical Services is a reliable commercial and residential electrical contractor in Auburn, WA, covering all types of electrical services, including installations, repairs, and maintenance. Call us at 425-282-4971 for free estimates on what it will take to fix your electrical problem swiftly and avoid recurring issues.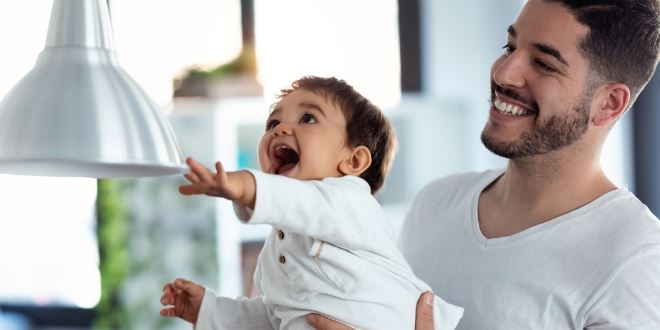 Electrical Panels

Faulty panels should be replaced by our team at Custom Electrical Services as soon as they show signs of trouble. Our dependable Seattle electrical panel replacement and installation is the best way to assure a safe and secure system.

Learn More

Electrical Diagnostics

Custom Electrical Services provides a comprehensive electrical troubleshooting and repair service for our loyal clients. Our team of licensed electricians is extremely knowledgeable and has the experience to fix any electrical problem.

Learn More

Electric Vehicle Charging

An electric vehicle charger allows residents to quickly charge their cars without paying extra. Before getting an installation, however, it is important to have a dedicated team of electricians come and assess your home.

Learn More

Generator Services

Custom Electrical Services specializes in home generator installation and backup power solutions. Based on budget and power requirements, our team of specialists will determine which home generator solution is best for your home and family.

Learn More

Commercial Services

When it comes to maintaining a commercial property, it is important not to forget about the electrical network. Our team at Custom Electrical Services is ready to help with any kind of electrical installation, replacement, or repair.

Learn More
Residential & Commercial Electrical Services
We view your home as your personal sanctuary and a safe haven to relax after a long day at work or school. As such, our residential electricians prioritize your safety when providing electrical services, which is why we treat your family/property with the utmost care.
Our residential electricians always show up for the job on time and ensure they update you about your electrical needs at every step. Homeowners in Auburn can contact us for any residential electrical work, including:
Same-Day Solutions Available Get lasting results from our fast, affordable and effective team.
Benefits of Choosing Custom Electrical Services in Auburn, WA
Here's why Auburn residents and commercial property owners choose Custom Electrical Services.
Outstanding Customer Service
To ensure you're satisfied with our services, our residential and commercial electricians will deliver exactly what your electrical projects need. Every professional electrician on our team is willing to listen keenly to ensure we deliver quality work and reliable electrical systems. As such, make sure you supply us with all the specifications for your electrical projects when we visit your property.
Every electrician in our team is professional and effective, ensuring that your electrical project goes smoothly and the results last longer than necessary. Count us in if you want a residential or commercial electrical contractor to go the extra mile for your project.
Licensed Electricians
We have a professionally licensed electrician team ready to do your electrical installation or repair. Our company only works with the highest caliber of contractors for code compliance and to guarantee the safety of anyone in your home or business.
Affordable Prices and Discounts
Custom Electrical Services offers competitive prices while ensuring you get the most value for every dollar you spend hiring a residential or commercial electrician. We have discounts to help seniors improve their safety and quality of life. Additionally, our technicians offer discounts to help the disabled access their businesses or homes easily and move around with ease.
Swift service
We've been providing Auburn residents with swift electrical services for years. Residents who need an emergency electrical contractor can call us today, and we'll swing into action in no time.
"Ben and his crew were friendly, fast, and knowledgeable."

- Sunako V.

"I am glad I called these guys. Needed a transfer switch installed so we can use a generator to power the house in an outage. Daniel came out and did an absolutely fantastic job, I couldn't be happier."

- L. K.

"The electricians were highly knowledgeable. They even arranged for permit and the follow up inspection over a video call with the inspector."

- Arun G.
How Custom Electrical Services Can Help Auburn Residents
Our electrical contractors offer top-notch solutions for your residential and commercial electrical issues. Here's how our services can help Auburn residents:
We help businesses and homeowners diagnose their electrical issues so they can plan accordingly.
Our electricians help you maintain your electrical devices, from electrical panel repairs to installing new equipment.
We help you plan for your electrical systems to use them effectively.
Our services help you install new electrical appliances and tools.
Our electrician will help you test whether your electrical equipment is working properly.
We'll help you pass the safety inspections and extend the life of your equipment by repairing and maintaining your electrical systems.
Our electricians can help you automate custom homes or businesses.
Looking for a Reliable Electrical Contractor in Auburn, WA? Call Custom Electrical Services Today.
Custom Electrical Services is a trustworthy electrical contractor that delivers quality services to residents in Auburn and surrounding areas. Our licensed electricians handle your project with the utmost professionalism, ensuring the results surpass our customers' expectations. Call (206) 558-0440 for a free estimate on quality electrical services in Auburn today!