Residential & Commercial Electrician in Everett, WA
Almost all appliances used today need electricity to function. As a result, hiring commercial and residential electrical services in Everett, WA, is essential for your electrical needs. Getting a residential electrician is convenient because they can come to your home at any time to fix any problems with your electrical wiring. On the other hand, commercial electrical contractors work on bigger systems for commercial power properties and other structures.
Residential and commercial electrical wiring systems differ in so many ways. Each has distinctive load demands, energy needs, procedures, and equipment arrangements. You can get all the electrical work you need from Custom Electrical Services, an insured and licensed electrical contractor serving residential and commercial customers throughout the Pacific Northwest.
Custom Electrical Services does both commercial and residential electrical projects. We can do anything electrically related. Services range from troubleshooting and repair to commercial work and home rewiring.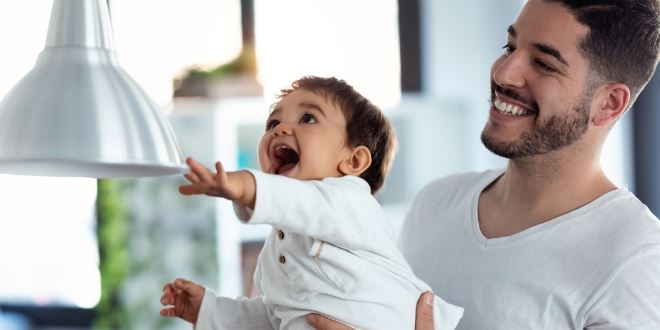 Electrical Panels

Faulty panels should be replaced by our team at Custom Electrical Services as soon as they show signs of trouble. Our dependable Seattle electrical panel replacement and installation is the best way to assure a safe and secure system.

Learn More

Electrical Diagnostics

Custom Electrical Services provides a comprehensive electrical troubleshooting and repair service for our loyal clients. Our team of licensed electricians is extremely knowledgeable and has the experience to fix any electrical problem.

Learn More

Electric Vehicle Charging

An electric vehicle charger allows residents to quickly charge their cars without paying extra. Before getting an installation, however, it is important to have a dedicated team of electricians come and assess your home.

Learn More

Generator Services

Custom Electrical Services specializes in home generator installation and backup power solutions. Based on budget and power requirements, our team of specialists will determine which home generator solution is best for your home and family.

Learn More

Commercial Services

When it comes to maintaining a commercial property, it is important not to forget about the electrical network. Our team at Custom Electrical Services is ready to help with any kind of electrical installation, replacement, or repair.

Learn More
Experts in Commercial Electrical Services
Below are some of the commercial electrical services we offer:
Tenant improvements
Custom electrical services have a team of licensed professional electricians with extensive experience in improving tenant experience. They do all the work necessary to improve energy efficiency and safety.
You can call to get a free estimate from one of the electricians if you desire an electrical upgrade or repair services.
Warehouse and Industrial electrical services.
Custom Electrical Services is an electrical company with extensive experience dealing with industrial and commercial electrical work. We complete a new service by offering a single circuit for new machines or appliances. There is a one-year warranty for all electrical services provided.
LED retrofit services
The professionals have experience and specialization in converting existing lighting systems to LED, making it energy efficient. The energy discount gives a considerable good amount of light.
Assisted Living and Daycare Power and Lighting
Custom electrical services help business owners convert their offices or homes into operational assisted living homes or daycares. All electrical wiring services offered must meet all safety requirements.
Apartment and multi-family homes commercial electrical services
Custom Electrical services help homeowners, contractors, and property managing companies with their electrical issues.
Same-Day Solutions Available Get lasting results from our fast, affordable and effective team.
Residential Electrical Services
Custom electrical offers residential services for individuals needing qualified technicians to look into their electrical appliances and systems. Residential technicians can help with minor repairs to the home's electrical system.
Below are some of the residential electrical services offered:
Kitchen wiring and lighting
Consider Custom Electrical Services for your kitchen lighting. When planning your next project or new construction, there are various lighting options to consider.
Landscape lighting and outdoor exterior lighting
You can get all your outdoor and landscape lighting options for security reasons or curbing appeal. You can have your patio, pathway, pool area, and garden well lit.
Recessed can lighting
Recessed lighting is among the residential electrical services offered. You can discuss your lighting needs and get a custom solution that suits your lifestyle.
Electrical heating installation and repair
You can keep your home warm during winter by installing heating that maximizes your comfort and energy efficiency. Get your heating circuits diagnosed and repaired. You can also have your convection wall heaters pr baseboard replaced.
Chandelier installation
You can use the residential electrical installation of your heavy chandeliers by the team of experts from Custom Electrical Services.
Installation for hot tub circuit
You can get an electrical connection to your hot tub with a guarantee or a one-year warranty.
Smart switch and outlet installation
You can have your home updated with new smart outlets and switches powered by Alexa, Google, and Siri. Doing so will help you control devices in your home with a remote. You can change or control lighting or even turn the power on and off by the touch of a button.
Charger installation for electric vehicles
Custom Electrical Services is a certified contractor for installing Tesla chargers. Thus, it also specializes in installing chargers of all types of electric vehicles. They have various charging options that you can choose from through their help.
Power panel installation and replacement
Custom electrical services offer replacements for power panels in Everett and the surrounding areas. They also do evaluations to provide safety and meet all the requirements. Power panel replacement pricing depends on factors such as bonding and grounding. They also check whether the mast and service meter needs replacing.
"They did great and I can't recommend them enough. They even fixed a small issue that the HVAC electrician ( separate company ) messed up on."

- Drew R.

"I am glad I called these guys. Needed a transfer switch installed so we can use a generator to power the house in an outage. Daniel came out and did an absolutely fantastic job, I couldn't be happier."

- L. K.

"They were genuine and wanted to help us. You have saved this family from a heat wave!"

- J. S.
Home Generator Installation Services
Here are some of the home generator and electrical services we offer:
Contact Custom Electrical Services for Commercial and Residential Electrical Services in Everett, WA
Suppose you're in need of a reliable and professional electrical contractor in Everett, WA, With years of experience servicing both residential and commercial clients. In that case, Custom Electrical Services is the best company for you. We also have a team of expert technicians that is more than qualified to take on your next electrical project. Contact us today for more information about our commercial and residential electrical services.