Residential & Commercial Electricians in Renton, WA
The best electrical contractors will ensure to offer great customer service and effective skills so that your electrical work is up to par.
These local electricians in Renton, WA, are aware that electrical installation, elements like a new electrical panel, landscape lighting, and other aspects are not a luxury but a necessity in the modern age. They will also respond to an electrical emergency to address your electrical needs and do an excellent job.
If you are looking for electrical contractors that aim to serve customers in Renton, WA, reach out to our team at Custom Electrical Services today. We are pleased to have a reputation for providing the highest quality service and quality workmanship in the Renton area. Whether you are dealing with new construction or a recently purchased property, remember that our fully licensed top electricians will offer reasonable rates and conduct a great job in your service area. Contact Custom Electrical Services today.
Do you need quality electrical services in Renton, Washington? If yes, then you should give us a call today. We offer a complete suite of commercial and electricity services for commercial and residential properties in Washington.
We have served residents and business owners in the Washington area for a while now. We have always made safety and customer notification our top priorities. Whether you need to make repairs, carry out a full installation or upgrade your electrical system, you can count on us to deliver. We afford timely services, affordable pricing, and expert handling to all our clients.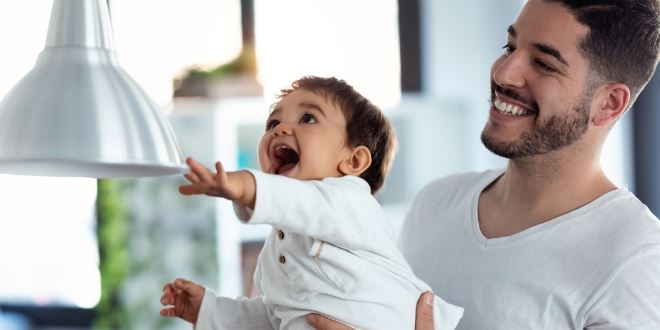 Electrical Panels

Faulty panels should be replaced by our team at Custom Electrical Services as soon as they show signs of trouble. Our dependable Seattle electrical panel replacement and installation is the best way to assure a safe and secure system.

Learn More

Electrical Diagnostics

Custom Electrical Services provides a comprehensive electrical troubleshooting and repair service for our loyal clients. Our team of licensed electricians is extremely knowledgeable and has the experience to fix any electrical problem.

Learn More

Electric Vehicle Charging

An electric vehicle charger allows residents to quickly charge their cars without paying extra. Before getting an installation, however, it is important to have a dedicated team of electricians come and assess your home.

Learn More

Generator Services

Custom Electrical Services specializes in home generator installation and backup power solutions. Based on budget and power requirements, our team of specialists will determine which home generator solution is best for your home and family.

Learn More

Commercial Services

When it comes to maintaining a commercial property, it is important not to forget about the electrical network. Our team at Custom Electrical Services is ready to help with any kind of electrical installation, replacement, or repair.

Learn More
Call a Reliable Electrical Services Provider in Renton, Washington Today!
We provide a complete range of electrical services for commercial and residential buildings in Renton, Washington.
Our services are:
Same-Day Solutions Available Get lasting results from our fast, affordable and effective team.
Our Services Don't Stop There!
Kitchen and Bath Wiring and Installation: Call us for your kitchen and bathroom electrical renovations. Our services comply with code requirements and energy-efficient specifications to ensure the best experience.
Complete Home Rewire: we offer comprehensive home rewiring services performed by experienced technicians and at competitive prices.
Hot Tub Circuit Installation: Our team of licensed electricians will provide the electrical connection to your new hot tub or spa either in your home or business area.
Outdoor Electrical Heater Installation: we offer the finest outdoor electrical heater installation in the whole of DC!
Home Automation: We provide home control systems to make your home stress free and comfortable. We also offer smart solutions and the installation of a flat-screen TV.
Multi-Family Homes and Apartment Commercial Electric: We provide a full range of electrical services to multi-family homes and apartments. Our services include ceiling fan installation, electrical wiring and rewiring, electrical services for swimming pools, security lighting, outlet installation, and interior and exterior lighting. We also carry out electrical safety inspections on multi-family dwellings.
Daycare and Assisted Living Lighting and Power: we provide comprehensive lighting solutions for Daycare and assisting living facilities. Our services include installing electrical features, maintenance, electrical safety inspection, repair, troubleshooting, and providing energy-saving solutions and alternative power sources.
LED Retrofit Services: Our LED retrofit services are designed to help you save time, money, and resources. Our retrofit solutions are perfect for industrial and commercial properties with a good lighting layout and system but need to vamp up performance and efficiency.
Industrial and Warehouse Commercial Electrical Services: We provide commercial properties with electrician solutions to ensure that electrical issues do not interfere with the general portions of the business. We carry out electrical panel installations and upgrades of security and fire alarm systems, motion detection systems, indoor and outdoor lighting, parking features, and many more.
Tenant Improvement- Commercial Electrical and Lighting: our licensed electricians can help with panel upgrades, renovation, and construction wiring, installation of energy-efficient systems, electrical services for new lease spaces, and many more
Commercial Improvement and Remodel Pro: we offer electrical upgrades for commercial properties. When you are looking to improve the lighting, appliances, electrical features or carry out upgrades, our team of experienced technicians can deliver on the job.
We understand that you need a locally owned provider to account for circuit breakers, light fixtures, and other needs. Call us at (206) 558-0440 today.
"Ben and his crew were friendly, fast, and knowledgeable."

- Sunako V.

"I am glad I called these guys. Needed a transfer switch installed so we can use a generator to power the house in an outage. Daniel came out and did an absolutely fantastic job, I couldn't be happier."

- L. K.

"They were quick to respond to my original request, were able to quote the work from photos that I took, and were clear with their costs. Communication leading up to installation were great, including morning-of phone call to let me know they were on the wa"

- John W.
Get an Electrical Service Provider You Can Trust
Do you need electrical services in the Renton, Washington area? Call an electrical service provider you can trust. Our technicians are trained, licensed, and experienced to deliver all your needs.
Customers' satisfaction and safety are our highest properties. When you choose our service, you can rest with peace of mind knowing that our electricians will see the job from start to finish.
Call us at (206) 558-0440 or contact Custom Electrical Services online today.